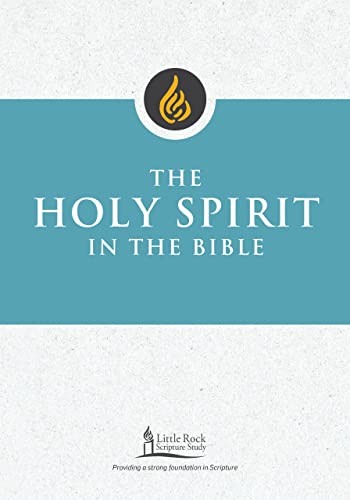 "The Holy Spirit in the Bible" which was just published this Spring won second place in the Catholic Media Awards. The Catholic Media Association honors outstanding work in Catholic media through its annual awards programs. As a global network of Catholic communicators, the CMA recognizes the diversity of media available today and facilitates a wide variety of honors programs for its members and those in related fields.
Here is the 2023 list of winners in the category of Scripture – Popular Studies
First Place: God's Righteousness and Justice in the Old Testament, Jože Krašovec, Wm. B. Eerdmans Publishing Co.
Second Place: The Holy Spirit in the Bible, George M. Smiga with Little Rock Scripture Study Staff, Liturgical Press
Third Place: A Year in the Word Catholic Bible Journal, Meg Hunter-Kilmer, OSV
Honorable Mention: Ponder: Contemplative Bible Study for Year A, Mahri Leonard-Fleckman, Liturgical Press
More information can be found on the Catholic Media website–https://www.catholicmediaconference.org/books
I would like to that my editor Amy Ekeh and all the staff at Little Rock Scripture Study whose support and gifts made this book possible. I look forward to working with you again on the upcoming book: "Faith, Hope, and Love in the Bible."