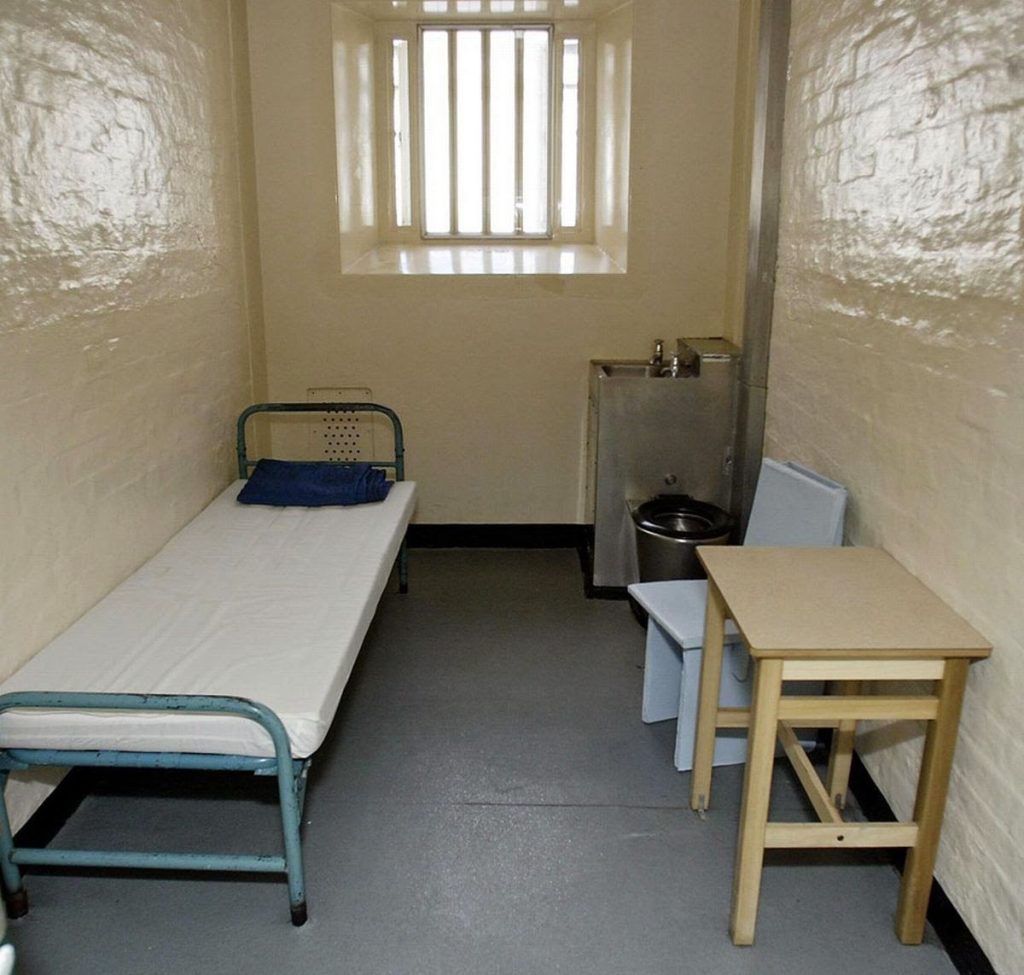 December 11, 2022; Matthew 11: 2-11; 3rd Sunday of Advent
It is important for us to recognize that what happens in today's gospel takes place while John the Baptist is in prison. King Herod had arrested John for criticizing Herod's illicit marital situation. So, it is in prison that John begins to doubt. He, who boldly proclaimed Christ as the Messiah, now sends his disciples to ask whether Jesus is the Messiah or not. Once confident, now he is not so sure.
That is what a prison will do to you. When we find ourselves constrained by forces, we cannot control, when our freedom is reduced, it is easier for us to doubt whether our faith is real. And, not all prisons are made with iron bars. We can find ourselves in a prison of pain because of someone who has rejected us, someone who has been taken from us, or someone who has proven themselves unworthy of our love. We can. find ourselves in a prison of fear because of a serious medical condition or a turn in our financial situation. We can find ourselves in a prison of shame because of what we have done or failed to do. Whenever we find ourselves in such prisons it becomes easier for us to question, to wonder about God's care for us. This is why we should pay close attention to what Jesus tells John to do about his doubt. Jesus does not promise John that he will set him free from prison, nor punish the corrupt King who put him there. What Jesus asks John to do is to look beyond his prison walls and see the good things that were happening in the world: the blind see, the lame walk, the dead are raised, and the poor have the gospel proclaimed to them.
Therefore, when we find ourselves locked in the prisons of life, we should follow Jesus' advice. We should look beyond our prison walls to the good things that are still happening in our lives and those of others. We might have at one time been blind to a truth now that we know now is false. Now that that insensitivity has been removed, we can see. We might have known someone, perhaps a son or daughter, who was lame socially and often spent time alone. But now she is making friends and traveling with others. We may have given up on a relationship that we thought for sure was dead or a situation at work that seemed to be totally impossible. But now those situations are alive once more. We may have noticed the generosity with which people serve the poor and marginalized. Whether that generosity is from us or someone else, it is a sure sign that the gospel is real.
When we find ourselves in a prison of life, it does us no good to look around our prison cell for hope. It is foolishness to wait for the forces that locked us in to come and let us out. What we must do is look beyond our prison walls to the good things that continue to happen around us. When we claim that goodness, our doubts can be resolved. When we embrace those blessings, we know that God is real.