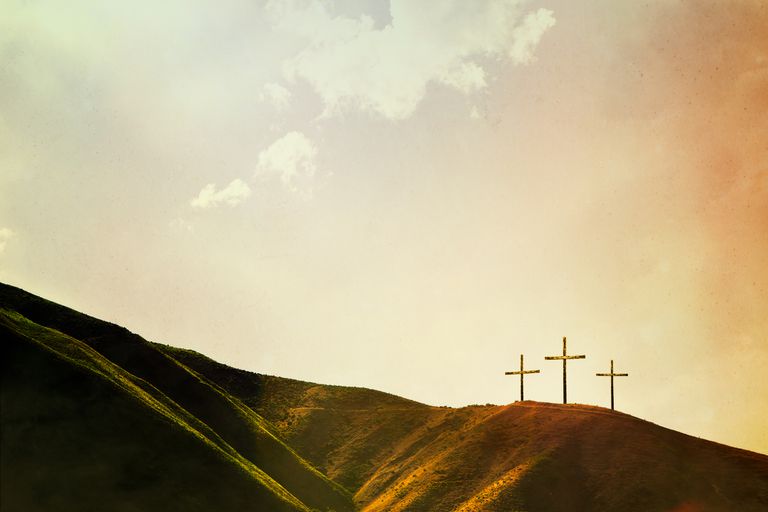 April 4, 2021; Mark 16: 1-7; Easter Sunday
We often speak of Easter joy, but it would be more precise to talk about Easter hope, because the promise of Easter is not that we will always be joyful. The promise of Easter is that we will always have reason to hope.
This truth is captured beautifully in the reading we just heard from Mark's gospel. The holy women come to Jesus's tomb, and they find it empty. Now an empty tomb is not a reason for joy. An empty tomb is a puzzle. Where is Jesus's body? A strange young man tells them that Jesus has been raised up. But can they trust him? Is resurrection the reason that Jesus' body is missing, or has his body been moved, or perhaps are they in the wrong tomb? However we answer these questions, one thing is clear. The holy women are now entertaining new possibilities. Perhaps Jesus has been moved, or his body has been stolen, or perhaps something truly wonderful has happened. Perhaps the world has been changed forever because of what the women could not find in the tomb. The gospel of Mark leaves the women in this puzzlement. In the story, they never see the risen Lord. Only one thing is clear: They came to the tomb to grieve, but now they hope.
You and I find ourselves in the same place as the holy women. We have never seen the risen Lord. But we have heard the Easter proclamation, and that proclamation has opened new possibilities. It has made us people of hope. What does it mean to be a person of hope? The novelist Barbara Kingsolver puts it this way: "The very least you can do in your life is to figure out what you hope for. And the most that you can do is live inside that hope. Not admire it from a distance but live right in it, under its roof." First, we must find what we hope for, and then we must live in that hope.
So what do you hope for? Perhaps you hope that there would be harmony in your family, that you could get together with those you love without argument, hurt, or resentment. If that is your hope, live in it. Be the first to give an example of forgiveness and generosity to those who belong to you. Perhaps you hope for someone to love, a partner with whom you can share life and build a future. If that is your hope, do not admire it from afar, but live right inside it. Take every opportunity to meet new people. Commit yourself to grow, to become more mature and giving, so that you will be worthy of love when the right person comes along. Perhaps you hope for a better society, a just society that promotes life, rejects racism, and protects the environment of our planet. If that is your hope, then live under its roof. Back up your desire with your time and involvement.
The way to a deep and successful life is to know what you hope for and then live inside the hope you have made your own. Here is where you and I as Christians have a profound advantage. No matter how dark or difficult life can be, we always have reason to keep going. We can do this because we believe that the hope of the holy women on Easter morning was in time fulfilled. We trust, therefore, that what we hope for will be realized as well.