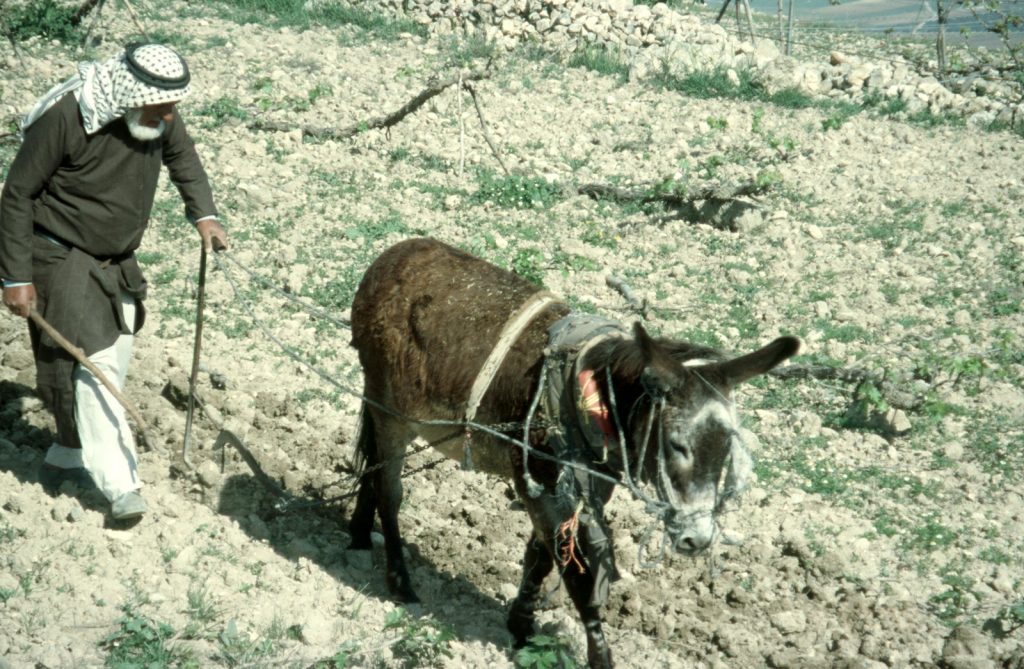 June 26, 2022; Lk 9:51-62; 13th Sunday in Ordinary Time
When farmers, at the time of Jesus, were preparing their fields for planting, they used a simple wooden plow. If they were fortunate, they might have a cow or a mule to pull the plow. But their job was to keep the plow straight, because the straighter that they could make the furrows in their field, the more of their field that could be cultivated. Now Jesus knows this experience of plowing and he uses it in today's gospel. He says, "No one who sets a hand to the plow and looks to what was left behind is fit for the kingdom of God." What Jesus is saying is that if a farmer while plowing keeps looking back at the work he has already done, he will take his eye off the plow and can no longer keep it straight. A good deal of the potential of his land would thereby be wasted.
The same is true for us. All of us have made mistakes in our lives. All of us can think of past decisions that we wish we could make again. But if we keep looking back on the things we regret, we will take our eye off the plow and miss the new things that God is bringing into our life.
You may have committed yourself to someone in a deep relationship and then that relationship ended through divorce or misunderstanding. It is easy to understand why you would want to do things over, saying, "If only I had made different choices. If only I was more patient, more flexible." But all that looking back does not help you now. What we must do is keep our eye on the plow to see the new things that it is turning over in our lives today. You may regret something you said or did to a family member or friend which harmed your relationship. But regret will only keep you in the past. It is today and tomorrow that you must watch for new opportunities that could bring about healing and reconciliation. You may wish that you went to a different college, took a different job, or used your economic resources more effectively. But all these possibilities are in the past. They are dead. If life is going to happen, it will occur in the choices we make today and in the days to come.
In faith we believe that our God is bigger than our mistakes and lost possibilities. We believe that God is always guiding us to new and deeper life. Therefore, we should expect that, despite all our regrets, God will find a way to console and heal us. This is why we must keep our eye on the plow, because it is in what is revealed today and tomorrow that God's love for us will become visible. And the person who keeps looking back on the past may well miss God's salvation when it arrives.